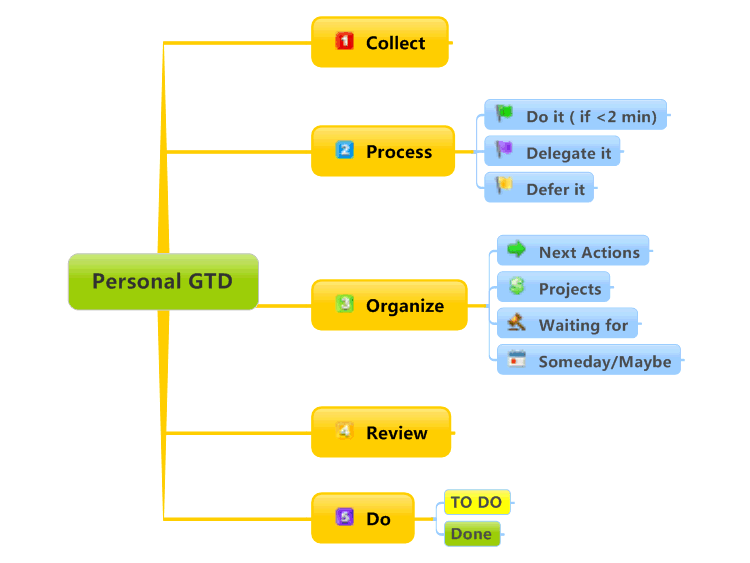 Teens are overwhelmed, partly because they don't yet have the skills to manage the unprecedented amount of stuff that enters their brains each day.  – from LifeHacker.com
"Your mind is for having ideas, not holding them."

"You can do anything, but not everything."

― David Allen, (GTD) Getting Things Done for Teens: Take Control of Your Life in a Distracting World
SUMMARY
This week I learned more about getting things done and then I got those things done while using different systems like my planner. Trello, Flora, and more.
PRACTICE ROOM (TUTORIALS)
Set a timer
Spend up to 60 minutes in this 'room'
Complete…

First Time User
Introduction To Film
CLASSROOM (THEORY & ANALYSIS)
You are going to learn to develop your own version of David Allen's Getting Things Done (GTD) process in this 'room.'
Set a timer
Spend 45 minutes in this 'room'
I think the way that these videos described the process of getting things done makes a lot of sense to me. I can see how it helps with de-stressing because it is a great way to organize the billions of thoughts people have in a way that isn't overwhelming or overly complicated. I think that these resources will definitely help me with how I approach getting things done in the future.
LAB (THEORY PRACTICED)
Examine Two GTD Maps: Basic and Detailed
Detailed map by guccio@文房具社 icensed under CC BY-NC 2.0
Basic map from BiggerPlate.com embedded below
GTD-based Trusted System
Examine and pick a trusted system from the 4 options listed below to 'capture' your work

A trusted system is your method for managing your tasks in a way that you consistently get things done
Trello.com with a – GTD Template

We use Trello in this class to manage group projects

You will create a Trello account a few weeks from now regardless
You might want to start now

We start using Trello in the second semester
You can get the free Trello app at the Apple Store or Google Play

Your phone
Paper and pen or pencil
Examine LifeHacker.com's GTD Resources
OUTSIDE (PRODUCTIVITY & THE BRAIN)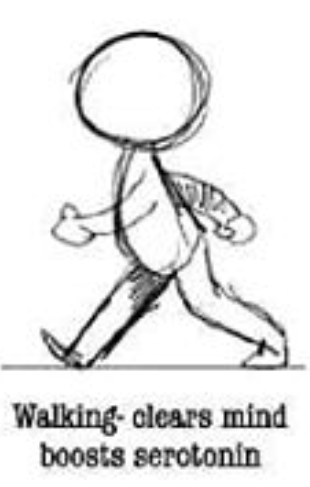 Go for a 15-minute walk, if it is safe to do so  and follow the advice from David Allen

Bring a notepad
Walk and relax and allow your mind to wander
If you land on something that needs your attention, write it down
Continue throughout your walk
STUDIO (CREATING MAPS)
Set a timer
Spend up to 15 minutes
Then watch David Allen summarize the steps

"Very simple folks! …

Just WRITE STUFF DOWN
Decide the ACTIONS and OUTCOMES embedded in them
Get yourself a MAP OF ALL THAT so you can step back and take a look at it.
And then, basically, you USE THE MAP TO DECIDE, "OK, here's the course that we're going to go on."
You then LAUNCH the 'ship' on a trusted course in the short term, as well as on the long horizon that you're moving on.
And then, on a regular basis, you need to REASSESS, "OK, we need to take in NEW DATA, CLEANUP, RECALIBRATE, and REFOCUS for the next leg of the journey."

It's that simple…"

'Capture' all the ACTION ITEMS you can in your GTD Trusted System
WHAT I LEARNED and PROBLEMS I SOLVED
This week I learned more about getting things done and what systems work for me. One problem I had to solve was when submitting my application to UW, I didn't get an email back with confirmation. I emailed UW admissions, and they responded and made sure they received my application. I also had to prioritize submitting that application over some of my homework assignments, which is why I finished this blog post late.